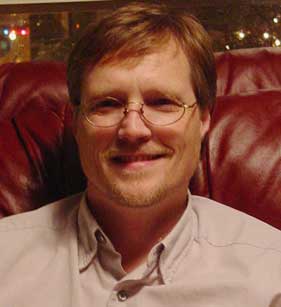 Personal Note From The Author
I'm Gregg Mattson. I wrote "Field of Orbs", a full length novel, published as an eBook.
I began reading Science Fiction books with a passion trending toward authors writing Science Fiction Adventure genre. In particular, plausible stories attracted me more than fantasy. As a reader, I find few things more thrilling than losing myself in a story where the pages play in my head like a movie. In difficult times, a headfirst plunge into a captivating work of fiction can, for some amount of time, relieve the stress and brutality of surviving day to day. In addition, my joy acquired from reading a memorable story is prolonged by discussions with friends.
Reading the great authors, I wondered if I could commit a compelling story to print. Could I write a story people enjoy and find engaging? A story inviting readers to share its ideas? A story sticking in readers heads? I craved an answer. Thus, those questions became my inspiration and goals for creating "Field of Orbs".
"Field of Orbs" explores a concept I developed in 2001 and see nowhere else. I tried to create an engaging story people find enjoyable and pertinent. A story inviting readers to share its ideas. While writing, the story began and ended where I expected, but the journey between proved as much a surprise to me as to any reader. In its writing, much of the story took on a life of its own. The factors driving the plot are the thrill I seek while writing. This time, being a novel, the epic scale of the story left me with profound feelings for the characters and their world.
Seven years later, I got the answers to my questions. I completed and published Field of Orbs in 2011. My mistake. The story appears long, but many fans told me they read the book again with a different perspective and enjoyed it more. However, after conversations with readers and publishers, who liked the work, traditional printing became an issue. I began working on re-releasing the story in four books. The effort, mixed with having a life, became a massive undertaking because each book should stand alone, as well as provide a crucial piece of the entire saga.
You'll find an interesting and unsettling story demanding reflection.
I wish a fascinating journey for everyone who decides to enjoy this story. "Field of Orbs" is an easy read and appears to begin in a predictable manner. Trust me, predictability is not one of this story's features. In fact, many aspects of the story feel wrong. In the end, everything comes together like a puzzle.
The original story is available on "Smashwords.com/books/view/37383" and will remain until I publish the first book of the quartet.
I thank you for giving me an opportunity to present my work. Contact me with your thoughts about the story, the format, or what you liked, or disliked.
Gregg Mattson
Author, "Field of Orbs"